XD4001SCN/G
ASL XD4001SCN/G is a digital short-arc lamp suitable for use in the following projectors: NEC NC2500S, NEC NC3200S, NEC NC3240S 4kW.
Replacement for USHIO DXL-41SCN
Warranty/Life
Warranty: 1000h
Technical specification
Power (W) - 4000
Rated Current (A.D.C.) - 135
Voltage (V.D.C.) - 29
Forced Air Cooling (m/sec.) - 7-10
Anode (+) Base Ø - Pin Ø or Thread (mm) - 14
Cathode (-) Base Ø - Pin Ø or Thread (mm) - 20

Cross Reference
USHIO - DXL-41SCN

Projector Reference
NEC NC2500S
NEC NC3200S
NEC NC3240S 4kW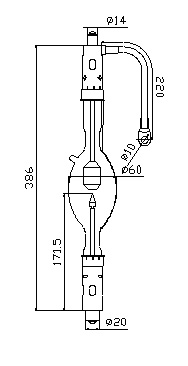 Specs subject to change without notice. All trademarks, service marks, trade names and product names appearing on this page are the property of their respective owners.