UL-XS500/R
ASL UL-XS500/R - helicopter searchlight short-arc lamp.
Warranty/Life
Warranty: 0/1000
Technical specification
Power (W) -
500
Rated Current (A.D.C.) -
25
Voltage (V.D.C.) -
20
Current Control Range (A.D.C.) -
22-28
Average Lumen Output (Lm) -
16000
Burning Position -
H±20° V±20°
Forced Air Cooling (m/sec.) -
4-6
Reference
FAA PMA
approved replacement for 030060-1 & XS500/R used in
Eurocopter France (AS350B, AS350BA, AS350B1, AS350B2, AS350B3, AS350D, AS350C, AS350D1 AS355E, AS355F, AS355F1, AS355F2, EC120B)
Eurocopter Deutschland GmbH (EC135, MBB-BK 117 A-3, MBB-BK 117 A-4, MBB-BK 117 B-1, MBB-BK 117 C-2)
Bell (206, 206A, 206A-1, 206B, 206B-1, 206L, 206L-1, 206L-3, 206L-4, 407, 222U, 230)
MDHI (369, 369A, 369H, 369HM, 369HS, 369HE, 369D, 369E, 369F, 369FF, 500N)
Sikorsky (S-76A, S-76B, S-76C)
Schweizer Aircraft Corporation (269C)
Rotorcraft Dev. Corp. (OH-58A, OH-58A+, OH-58C)
Arrow Falcon Exporters (OH-58A, OH-58A+, OH-58C)
San Joaquin Helicopters (OH-58A, OH-58A+, OH-58C)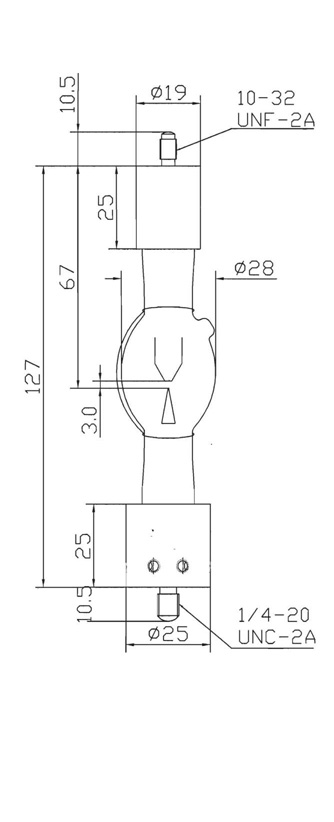 Specs subject to change without notice. All trademarks, service marks, trade names and product names appearing on this page are the property of their respective owners.